Critical Infrastructure
NATO
A case study in protecting over 3,000 NATO personnel.
When Security is Paramount
Construction on the new 250,000 square meter NATO HQ in Brussels began in 2010. The completed complex was dedicated in May 2017 and is home to over 3,800 staff.
Given the strategic importance of NATO and its role in maintaining the freedom and security in the Euro-Atlantic region, the security of the new headquarters was, and remains, paramount.
All images are used courtesy of NATO
High-Profile Security
Complex delivery environment

Stringent security requirements

Globally high-profile client
Working with BAM Alliance, NATO's general contractor, Guardiar was responsible for manufacturing and supplying the entire perimeter security solution to very specific criteria.
Multi-Layered High-Security Protection
Hundreds of officials, as well as civilian and military experts, visit NATO Headquarters each day to exchange information, share ideas and help prepare decisions when needed, in cooperation with national delegations and the NATO International Staff.
That is why multi-layered high-security perimeter was delivered to pro-actively protect staff and visitors.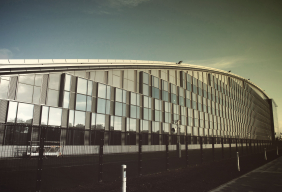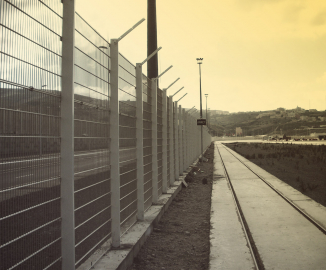 Discreet Security
Our solutions are an effective combination of security and aesthetics and fit well with modern design and architecture.
Small apertures make it difficult to climb and cumbersome to cut, yet delivers excellent visibility when combined with surveillance technology.
Our high-quality coatings not only protects and prolongs lifetime but also adds a polished and stylish look to the perimeter.
To design and deliver the perimeter security solution for such a high-profile organization was a dream contract. We could draw on decades of security experience to meet the very specific requirements of the project.
€12 Million
Perimeter security spend
The perimeter security design and installation element of the NATO HQ project ran from 2013 to 2018.