Insights Article
Reopening Schools and Workplaces in 2020
17 June 2020
Safety First
Here at Guardiar, we have changed the way we work in recent months. The path forward is still uncertain, but we do know that protecting our health and ensuring the safety of our colleagues and families is paramount.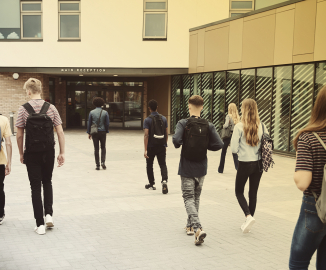 Education is Key
The reopening of schools in the U.S. will be a key turning point as the country tries to establish the new normal. For parents, this will have a direct effect on their ability to return to work, bringing with it a number of concerns.
How do parents safeguard against taking illness home to their children, and know that their children are safe and secure?
Following Guidelines
Shawn Pheney is VPGM of the Americas at Praesidiad, and a parent facing these concerns: "I want to make sure students and teachers are safe as they return to school and get them back into the classrooms while following all of the safety guidelines."
Guidelines are being issued state by state. Some will resume in-person classes or will have split classes. Many are working hard as we speak to figure out how to adhere CDC guidelines when it comes to social distancing, masks, and temperature monitoring in the school setting.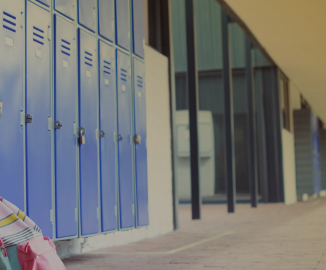 Thermal Scanning
For parents returning to a communal workplace, the fear of bringing illness home to their families runs high. This is one of the many reasons that Guardiar installed the latest contactless temperature scanning technology at our production sites around the world, including our Texas facility.
"The thermal temperature scanning has absolutely worked the way we hoped. I was amazed when I first saw it in action, how effective, how easy it is to install and monitor."
"I was immediately reassured that we were doing everything we could for our team. The thermal temperature monitoring has been a big factor in keeping production going during this time and keeping everyone safe."
 
Shawn Pheney, VPGM Americas
"This type of system is going to become widespread in offices and production sites across the country. But as a parent, seeing it in schools is a priority. Kids need to be able to return to the classroom and know that everything possible has been done to keep them and their teachers safe. This allows students to focus on the education and socialization they've missed out on this year."

Education is a key sector for Guardiar. Shawn and his team have decades of experience between them, and understand exactly the pressures schools face regarding planning, funding, and meeting the expectations of all students, teachers, and families.
We can help
If you work in education or manage security in the workplace, Guardiar can help.