Thought Leadership
How to choose a security provider
9 April 2019
What to consider when deciding who keeps us safe
There are important considerations to be made before you enter a business relationship that can last many months, and account for a sizeable portion of your security budget. Read on for answers to some of the questions and issues that may crop up during your decision-making process.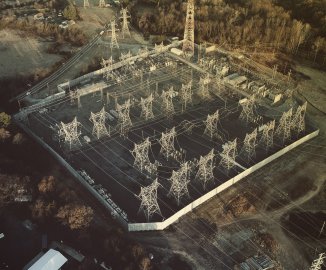 Multiple suppliers or a single solutions provider?
While the debate about a single solutions vendor versus an 'a la carte' approach to systems procurement is common in most industries, it's one that's particularly important for the security sector. After all, in what other industry do the implications of getting it wrong go beyond commercial and professional embarrassment to include serious criminal and terrorist attack, and even loss of life?
While the stakes may be higher, the arguments remain the same: opting for a single source provider offers one defined point of access to all the hardware, security tech and experience you need. Buying from multiple vendors opens up the possibility of incompatibility between standalone systems, and conflicting priorities and a lack of overall leadership from contractors. Implicit in all that, of course, is the additional need to be much more hands-on in the management of your project.
Tailoring a total security solution to your business
A security solution should never be a one-size-fits-all answer. Instead, truly bespoke systems are arrived at through a scoping process that explores the nature of the threat, whether passive or aggressive security measures are more appropriate, and how the source and scale of that threat might evolve over time.
Guardiar's unique approach to this process is one that moves from assessing and defining requirements in the early stages, through system design and delivery, followed by ongoing management of the finished solution. It's a model that allows us to meet the individual needs of every customer, and all responsible solutions providers should have an equivalent method for tailoring their end product
Experienced providers with the means to analyse such developments will be able to share their findings with you, and explain their implications for your security specification.
How important is it for providers to keep up with the wider market drivers?
Security is the discipline of identifying and anticipating threats and putting measures in place to mitigate them. It's crucial your provider has a deep understanding, not just of the technical details behind a solution, but of broader issues and trends.
From terrorist threats and the implications of emerging technology such as drones and video surveillance to developments in international regulations and geopolitical power, changes on a global scale must be understood to accurately assess their impact on each customer's security arrangements today and into the future. Experienced providers with the means to analyze such developments will be able to share their findings with you, and explain their implications for your security specification.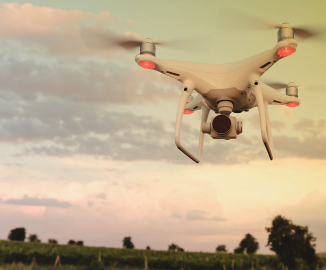 Technology and Innovation
These words recur most frequently in any conversation about the changing nature of security, with good reason. Today's security solutions are much less about physical barriers and checkpoints (although these are still important) and much more about highly-developed monitoring, surveillance and control technology.
Innovation lies at the heart of progressive security, as providers rush to stay ahead of the latest threats. Because of this, the pace of change in security tech is, at times, breathtaking. Your security partner needs to be up to speed on the latest developments and their suitability for your project.
With any tech solution, come questions of interoperability, compliance and suitability. Providers should have the expertise to offer informed guidance and advice. You want to be reassured that every piece of technology in your security system has been robustly tested and is fit for the purpose assigned to it.
At Guardiar, every product is tested and certified, up to and beyond prescribed limits. Knowing what a product won't protect against is as important as knowing what it will, and allows us to work with Chief Security Officers and engineers to conduct proper risk assessment and safety planning.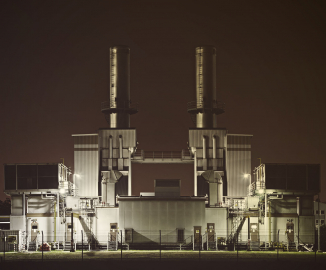 Is there a cultural fit?
Even In an industry where so much hangs on the right technical choices, compatibility of a softer kind – between a customer's organizational culture and that of its security provider, is equally important.
Sharing your beliefs and ethics, or at least understanding them enough to inform critical security decisions, will help your security provider deliver an integrated system that sits with the personality you want to project for your business.
For example, a city authority looking to protect citizens and visitors from vehicle attack will favor passive barrier methods of obstruction, such as trees, planters and street furniture that fit in with the overall feel of the town.
Industry attitudes
Conversely, a military systems manufacturer may want to advertise the fact that any attempt to breach its security perimeter will be met with force, and opt for highly visible patrols, checkpoints and razor wire.
You can increase the chances of finding this cultural fit in your security partner by researching their sector experience and choosing one with a history of working in your own. The public sector, hospitals, data centers, oil and gas installations and financial institutions all have different requirements for managing threat, aesthetics, and public access. Working with a provider that understands your priorities will make collaboration easier, and the path to an appropriate security solution much more straightforward.
Who's on the team?
Ask to see a list of team members, along with their achievements, before you settle on a solutions provider. As with any long-term design and installation project, so much depends on the skill, enthusiasm and professionalism of those you'll soon be dealing with every day for many weeks or months.
The importance of recruiting the right people with the right skills is crucial. At Guardiar, some of the industry's leading designers, researchers and engineers help us to secure and develop relationships with enterprises across the globe.
It's their experience and insight, coupled with advanced supply chain management that allows us to source and integrate some of the most advanced technology into our perimeter solutions with absolute certainty on timings and budgets. This means we can meet the needs of customers in a broad range of sectors, while contributing to increased levels of safety in an increasingly uncertain world.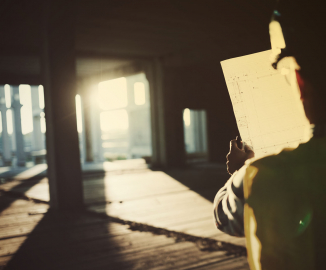 Talk to Us
Do you think Guardiar could be the right fit for your business or project? Speak to our team and see how we can future-proof your security solutions.