Crash Rated Perimeter Solutions, SecureUSA Bollards
SideWALK®
Shallow Foundation Crash-Rated Protection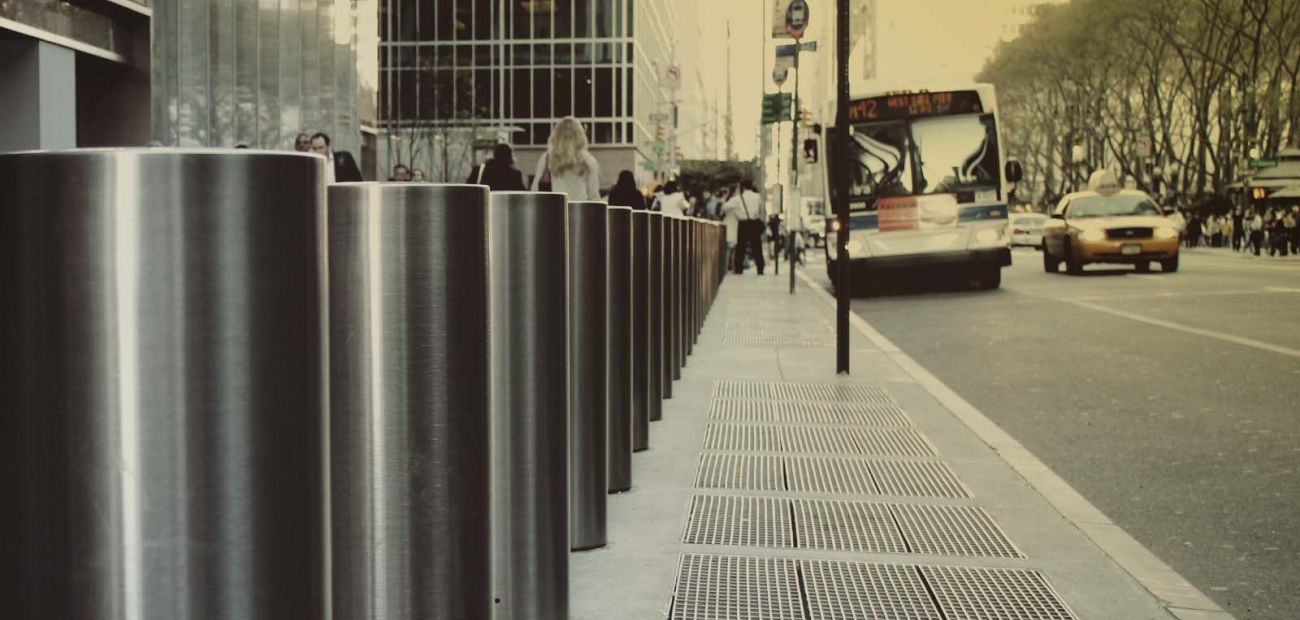 Shallow Foundation
SideWALK® Bollards were developed to overcome the installation challenges commonly found in metropolitan and urban environments where underground infrastructure and utilities restrict excavation. Standard crash-rated bollards typically require foundation depths of up to 4' to achieve desired crash ratings. SideWALK® Bollard requires only 9" to deliver a M50 (K12) rating.
Practical for Urban Environments
Shallow 9" Foundation
Anti-Ram Protection
Low Cost Installation
Adaptive to Grade Changes
 


Get in touch
Our expert teams are ready to assist in protecting your people and infrastructure.
Flexible Installation
The SideWALK® Bollard Series consists of individual bollards that are easy to install even when the terrain causes each of the bollards to change slope and grade. This is a unique design for shallow foundation crash-rated bollards compared to typical sled designs comprising bollard sets. It allows for flexible bollard installation around typical obstructions.
Technical Details
Product #
Depth
Height
Diameter
Crash Rating
SWB 3608-4
9"
36"
8"
ASTM-M30 (K4) 15,000 lbs.@ 30 mph*
SWB 3610-8
10"
36"
10"
ASTM-M40 (K8) 15,000 lbs.@ 40 mph**

SWB 3610-12

12"

36"

10"

Engineered to
ASTM-M50 (K12) 15,000 lbs.@ 50 mph***

SWB 4210-12
9"
42"
10"
ASTM-M50 (K12) 15,000 lbs.@ 50 mph***
*6800 kg. @ 48 kph; **6800 kg. @ 64 kph, ***6800 kg. @ 80 kph
Swipe to view table
Pedestrian Friendly
The main benefit of choosing SideWALK® Bollards to create a stand-off is the ability to restrict vehicular access without obstructing pedestrian access. The SideWALK® Bollards are designed to meet ADA spacing requirements while maintaining the site-specific crash rating.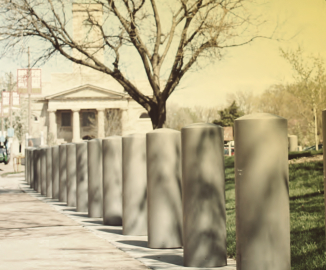 Decorative Designs
The SideWALK® series stands alone in the industry, with its wide range of aesthetically-pleasing options. The most common aluminum styles can be powder coated to a range of colors and textures including lighting and reflective safety stripes. Stainless steel options can add architectural decor to your facility. Applications
Sidewalks & Walkways
Urban Environments
Data Centers
Corporate Buildings
Stadiums & Arenas
College Campuses
Municipal Buildings
Embassies
Product Features
Shallow 9" Foundation
Anti-Ram Protection
Reliable Hostile Vehicle Mitigation
Decorative Options
Various Finishing Options
Three Crash Rating Options
Flexible Spacing
Benefits
Avoid Underground Utilities
Low Cost Installation
Protect Pedestrians and Perimeters
Design Your Own Solution
Can be Used in Plant Boxes
Adaptive to Grade Changes
SideWALK® combinations
Other products form SecureUSA
Downloads

SideWALK fixed bollards TechSheet
Size 230.19 KB
Last updated Mon, 03/30/2020 - 10:37