Crash Rated Perimeter Solutions
BLOKAD CRHS
Anti-ram barrier system for protecting critical assets and people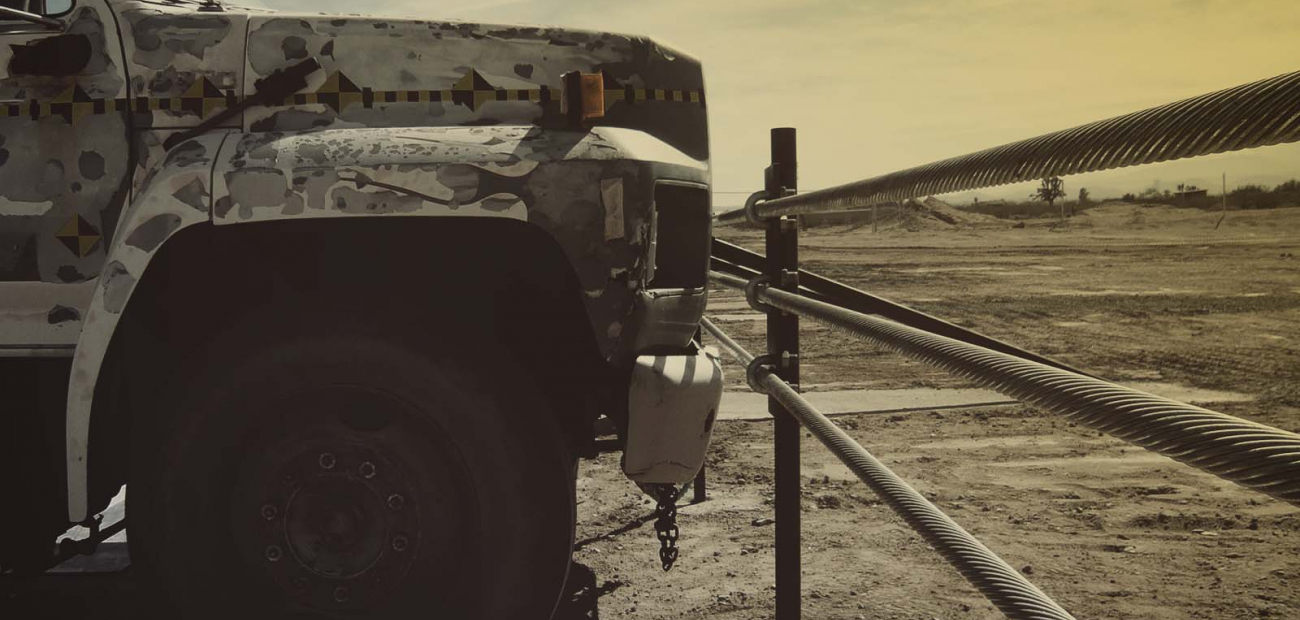 Hardened Perimeter
Guardiar's crash-rated barriers act as an outer barrier to harden the perimeter against threats. It provides delay or acts as a deterrent for increased protection.
We rigorously test our products to ensure a lifetime of protective use and ultimate peace of mind. 
Fortify your perimeter with crash rated protection.
ASTM F2656-15 M50 P1 (K12) & M40 P1 (K8) certified
M50/M40/M30 in P1/P2/P3 confi guration
Cost effective & long distance spacing
Reliable 3 cable solution
Shallow mount option available
 


ASTM F2656-15 Crash-Tested
The highest rating (M50 P1) is certified to stop a vehicle of 15000 lbs at speeds up to 50 mph with intrusions lower than 3.3 ft (P1).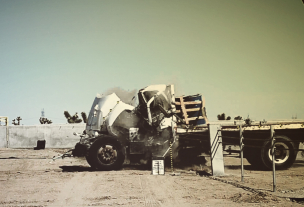 Technical Details
| ASTM Certification | Test Vehicle Weight | Nominal Impact Speed | Penetration Rate in feet. |
| --- | --- | --- | --- |
| M50 P1/P2/P3 | 15,000 lbs. | 50 mph | P1<=3.3  |   P2<=23   |   P3<=98.5 |
| M40 P1/P2/P3 | 15,000 lbs. | 40 mph | P1<=3.3  |   P2<=23   |   P3<=98.5 |
| M30 P1/P2/P3 | 15,000 lbs. | 30 mph | P1<=3.3  |   P2<=23   |  P3<=98.5 |
Swipe to view table
Complete Protection
Compatible crash-rated gates, wedges and bollards are available to fortify your complete perimeter including entry and exit points.
Blokad CRHS forms a vital element of your total security solution.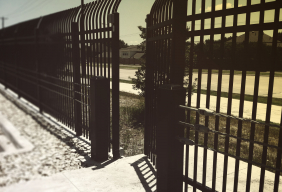 Robust Design
Our three cable and clamp system is a tried and tested, reliable design that is both anti-ram and crash-rated while remaining cost-effective. The fast and simple installation avoids underground utilities, making it ideal for inner-city environments.
A. Terminal posts
B. Line posts
C. 3 Cables
D. Intermediate line for fence post
(if integrated within the fence system)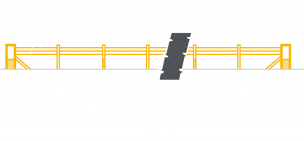 Applications
High traffic areas

High profile buildings

Large scale construction
Product Features
Three cable system

Multiple ratings

Shallow mount option
Benefits
Choice of product to suit location

Compatible with other protection

Reliable system
BLOKAD CRHS combinations
This is frequently combined with the following:
Downloads

CRF M40-P1 Drawing.pdf
Size 639.69 KB
Last updated Mon, 07/15/2019 - 16:55

CRF M50-P1 Drawing.pdf
Size 581.98 KB
Last updated Mon, 07/15/2019 - 16:55

BLOKAD CRHS TechSheet
Size 840.06 KB
Last updated Mon, 03/30/2020 - 10:55