Crash Rated Perimeter Solutions
BLOKAD CRSM
Fortify your perimeter with crash rated protection.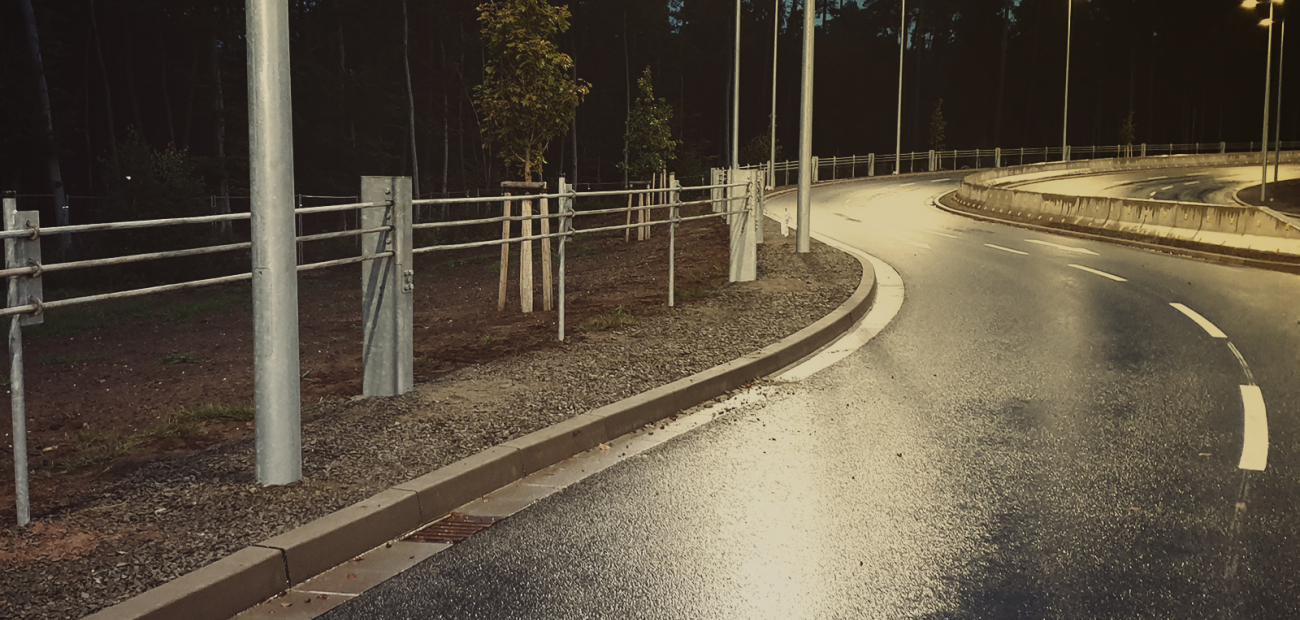 ASTM Crash Tested Hostile Vehicle Mitigation
Protect people and critical assets from Vehicular attacks. The BLOKAD Crash-Rated Shallow Mount barrier offers a hardened perimeter from threat and accidental damage, in multiple ratings.
Protect Your Critical Assets
ASTM F2656-18a M50 P1 Certified
Avoid underground utilities
Ideal for inner-city environments
Fast and simple installation
Cost effective & long distance spacing
 


Fortify your perimeter
Deter and halt hostile penetration attacks to an M50 P1 rating from a 15,000 lbs. (6,800kg) vehicle traveling at 50 mph (80km/h), or with our other engineered shallow mount crash barriers.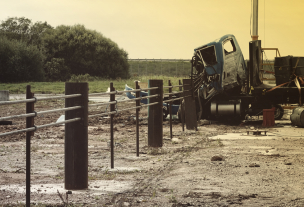 Technical Details
| ASTM Certification | Test Vehicle Weight | Nominal Impact Speed | Penetration Rate |
| --- | --- | --- | --- |
| M50 P1 Tested / P2 Engineered | 15,000 lbs. (6,800kg) | 50 mph (80km/h) | P1 <=3.3 ft. | P2 <=23 ft.  |
| M40 P1/P2 Engineered | 15,000 lbs. (6,800kg) | 40 mph (64km/h) | P1 <=3.3 ft. | P2 <=23 ft.  |
| M30 P1/P2 Engineered | 15,000 lbs. (6,800kg) | 30 mph (48km/h) | P1 <=3.3 ft. | P2 <=23 ft.  |
Swipe to view table
Complete your protection
Compatible crash-rated gates, wedges and bollards are available to fortify your complete perimeter including entry and exit points. Let our experts assess your needs, and bring their holistic approach to your total security. With an unrivaled portfolio of unique products, we can build a bespoke solution from the smallest details up.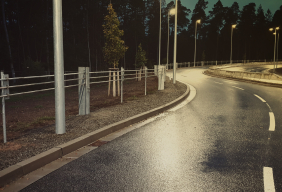 Shallow Foundation
The shallow mount option provides reliable protection with foundations of only 600 mm (1.97 ft).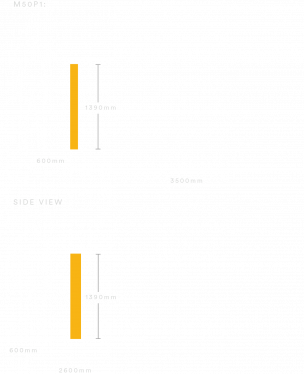 Applications
Inner city
High traffic areas
High profile buildings
Product Features
Three cable system
Multiple ratings
Shallow mount
Benefits
Choice of product to suit threat level
Compatible with other protection systems
Reliable system
Get in touch
Let us manage your security needs. From risk assessments to product installations, our expert teams are ready to assist in protecting your people and infrastructure. We can guide you every step of the way, including financial and capital management. 
BLOKAD CRSM combinations
This is frequently combined with the following:
Downloads

BLOKAD CR Shallow Mount TechSheet.pdf
Size 855.38 KB
Last updated Wed, 12/09/2020 - 14:43

BLOKAD CR Shallow Mount Product Sheet.pdf
Size 1.65 MB
Last updated Wed, 12/09/2020 - 14:41