Access Control Gates
BLOKAD 25G
Crash-Rated Access Control
Maximum Protection
Delivering maximum protection against potential terrorist attacks, BLOKAD 25G our engineered Hostile Vehicle Mitigation (HVM) solution for sites requiring high-security.
High Security Access Control
Increased Reliability
Low Maintenance
Electric Operation
Effective Intrusion Deterrent



Get in touch
Our expert teams are ready to assist in protecting your people and infrastructure.
Crash-Tested and Certified
BLKOKAD 25G is tested to IWA 14-1:2013 standards. It stops a 12,000kg truck traveling at 48km/h, preventing intrusion of vehicular attacks on sensitive sites, borders, and high-risk industries. Fully opened, the gate has a clear opening of 25 meters. The two wings work independent from each other, allowing for partly opening the gate if needed.
Technical Details
| Opening | Beam Height | Bottom Clearance | Rail | Total Height with Extension Arms |
| --- | --- | --- | --- | --- |
| 25m | 1050mm | 100mm | 25mm above finished ground level | 3600mm |
Swipe to view table
Continued Protection
The test left no opening in the gate structure continuing to provide protection even after an impact. Extension arms of 1.2m high with razor tape prevent unwanted people from entering the secured site.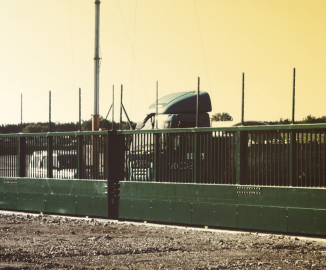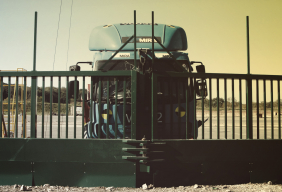 Applications
Oil & Gas
Industrial & Chemical
Mining
Military
Border control
Product Features
Extra Wide 25m Clearance
Electric Motor Operation
Friction Clutch Gear Box
Manual Locking
Extension Arms with 6 Rows of Razor Tape
Benefits
Increased Reliability
Low Maintenance
Electric Operation
Manual Operation
Independent Leaf Operation for Small Vehicle Access
Effective Intrusion Deterrent
BLOKAD 25G combinations
This is frequently combined with the following:
Downloads

BLOKAD 25G TechSheet
Size 185.64 KB
Last updated Wed, 04/01/2020 - 08:34